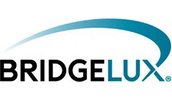 At Bridgelux, we help companies, industries and people experience the power and possibility of light. Since 2002, we've designed solid-state lighting solutions that are high performance, energy efficient, cost effective and easy to integrate. 
Lighting isn't just science. It is emotion. 
Our patented light source technology produces clean, white LEDs used as the core of commercial and industrial lighting. It's a rapidly growing market, and everything we do is focused on understanding light's impact on human behavior, and delivering products that create better environments and experiences. That's why Bridgelux products are backed by research, world-class engineering, and human intuition.